News & Events at Dr. Katharine du Quesnay
2023 Christmas Family
Each year, our patients, friends and family unite to brighten the life of a local family at Christmas.  Many of you have already been asking, and now we have the information for our 2023 Christmas Family.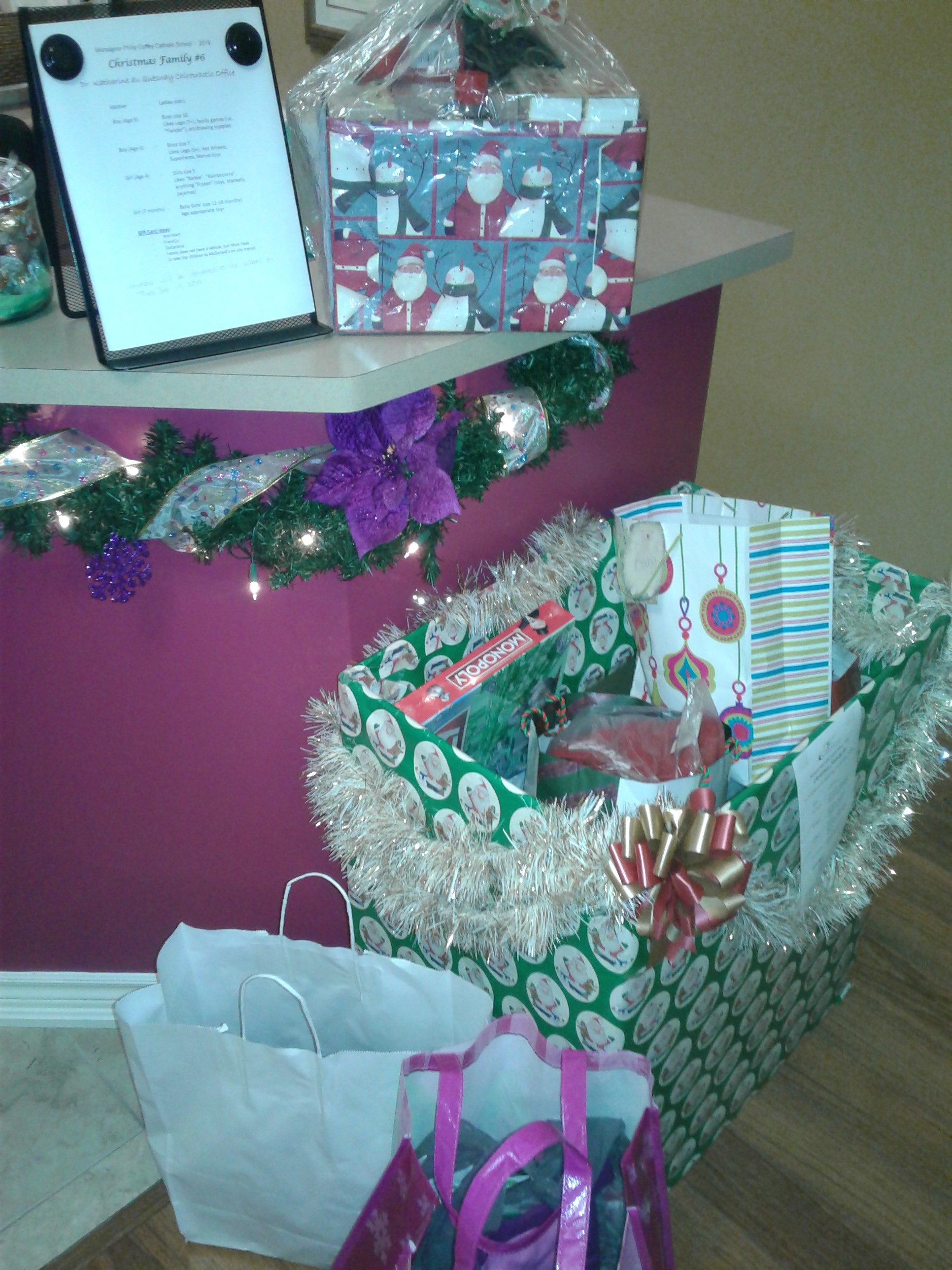 Our family consists of 2 mothers and 3 children.  The details provided by the elementary school the children attend are as follows:
Mother #1:          Ladies size M. Shoe size 10.

Mother #2:          Ladies size L. Shoe size 11.
Boy, Age 5:          Boy's size 7. Shoe size 2
Boy, Age 4.5:       Boys size 7. Shoe size kids 13.
Girl, Age 3:          Girl size 5. Shoe size kids 11.
Gift Ideas:  The children are new to the country and are loving all new toys they have experienced so far; they will be grateful for anything. Some of the items of particular interest are dolls for the female child, and building blocks, toy trains, toy cars and related items, rubber ducks, sensory bins, and kinetic sand.
Gift Card Ideas:    Walmart, Urban Planet, Forever 21
We will be gratefully accepting donations of unwrapped gifts, gift cards and money (which will be used to purchase gift cards) up until Thursday December 14, at 4:00 p.m.
Thank you all for your support of our annual Christmas event.  YOU make this possible.
Blessings!!
Dr. Katharine du Quesnay, Trish, Kami, and our office greeters, Tucker and Bodhi

News and Events | (905) 655-8469