News & Events at Dr. Katharine du Quesnay
Dr. du Quesnay's office is having a C.O.W.
Chiropractic Opportunity Week
September 19 – 23, 2022
We want to spread the word and give your family and friends the opportunity to experience Chiropractic for themselves.
Refer someone to our office for an initial assessment during the week of Monday, September 19 – Friday, September 23.
We will perform a full assessment including scans and provide a written report for only $25; a $50 savings.
Pick up a referral Gift Card at the office to present to them, or just have them contact us. When making their appointment, make sure they let us know that you have referred them in for our C.O.W. week. We'll take care of the rest.
Help us spread health!
Join Our Team!
Anticipated start date will be October 17, 2022.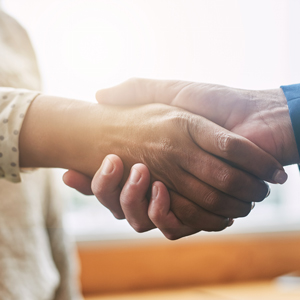 Company description
We are a family wellness Chiropractic practice serving our community since 1995 with a strong culture of continuous learning and training. Our vision, "Connect To Life", guides our mission to "Inspire Self-Determination Through Conscious Action". We value the inter-connectedness of all things, Nature's subtle wisdom, and transformation through sustained incremental steps.
Job Description
Are you a happy, self-starting good communicator with a GREAT attitude about life, eager to learn, train and work with people of all ages, backgrounds and health paradigms? Are you able to serve with grace even under pressure? If so, this may be perfect for you. We'll provide training and help you grow into this fulfilling position. You DO NOT need previous Chiro Tech experience, but you DO need to be coachable, adaptable and motivated to deliver a world class experience for our patients, as Patient Support Specialist / Greeter / Front Desk / Receptionist / Assistant, guided by our company Values and our Code of Honour.
We are inviting 2 Chiropractic Techs to join our team. These are both permanent, long-term positions of approximately 15-30 hours per week. The 2 new Techs will cover our patient and administrative hours (see our website for office hours), with overlapping times for interaction, effective communication and training, and provide coverage for each other during scheduled times off and vacation. Once the candidates have been successfully matched for our positions, hours will be co-operatively determined and remain fairly regular. (Similar to job sharing.)

News and Events | (905) 655-8469