What to Expect | Dr. Katharine du Quesnay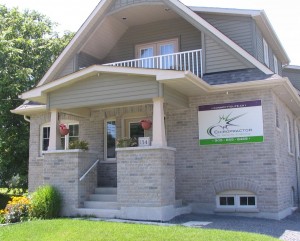 When you decide to invest your time, money and trust with someone to help improve your health and life, you hope to find a supportive, skilled partner with a clear vision and procedures to get you there.  Overwhelmed by "information" and options.  What keeps most people from achieving their goals is lack of direction and  focus. If you live, work or play near Brooklin, Port Perry or Whitby, we're here and will help you create and carry out the plan you need.
Dr. du Quesnay will 1st listen to you.  Then with a thorough assessment, we'll discuss what we've observed and how it relates to you, your concerns and your goals.   You will not be kept in the dark… we will outline what to expect before and throughout your care while applying skillful adjustive techniques to allow your body to heal and perform like the instrument it is designed to be.
You've placed a great deal of trust in us, and we promise to clearly communicate, listen to your feedback and await your full agreement for everything we do.
First Visit. To find out if we can help you.  We listen, ask and answer questions, do a physical assessment and then relate what we have found.
Regular Visit. A typical ongoing visit will be much shorter, but just as important!  Here we apply our skills to helping you achieve your goals.
Ready to get started? Please call our Brooklin office to arrange a time to discuss your concerns and implement effective answers. We look forward to helping you. (905) 655-8469
---
What to Expect at Dr. Katharine du Quesnay | (905) 655-8469