As of January 13, 2021: Source: https://www.ontario.ca/laws/regulation/200082
As a Regulated Health Care Provider, an essential service, Dr. du Quesnay is privileged to remain available to you throughout these ongoing changes.
Please keep the following in mind:
Face coverings (masks) are required for the common areas where multiple people may encounter each other and it may not otherwise be possible to maintain a constant 6′ distance. Best example: the foyer.
Our office capacity during this time, (using Ontario Gov't formula for 90 square meters at 50% capacity) is 11. In order to maintain a comfortable 6′, we may operate below this capacity as well as ask that you remain in designated areas while in the office. On rare occasions, it may be necessary to wait outside or in your car until we are able to accommodate you.
We know that life has unexpected moments. No worries. We strive to remain flexible. Please pre-schedule appointments or contact us before arriving and apprise us of any changes so we can accommodate everyone.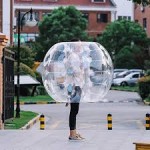 Regulations are ever changing, and we are adapting as they evolve. There will likely be ongoing modifications to our operating procedures. Providing excellent care and keeping you as safe as possible is both our goal and our responsibility. We ask for your understanding as we navigate this together.